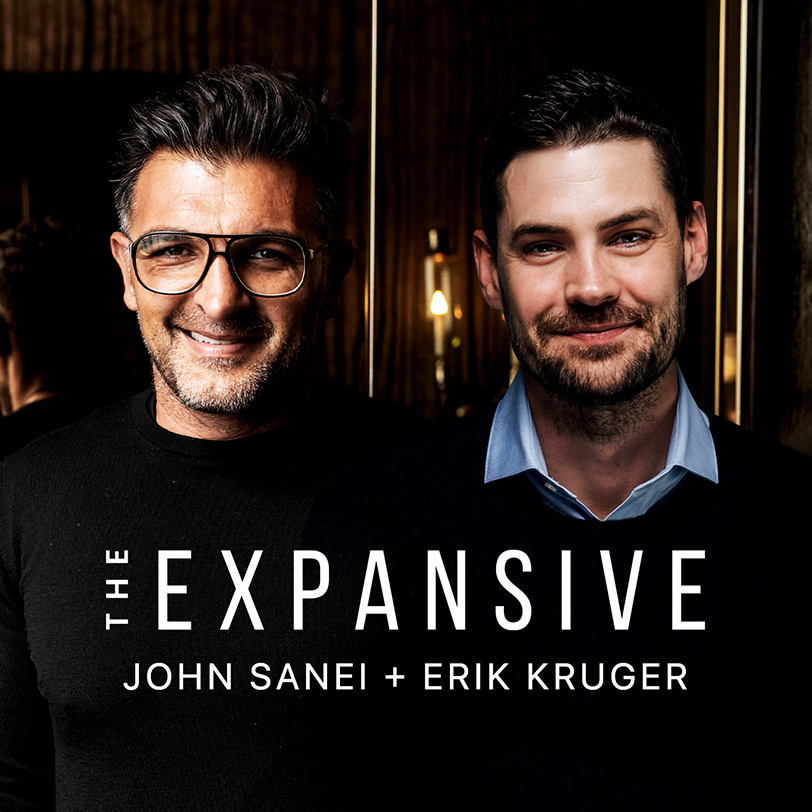 The pace of change has drastically accelerated over the past few years. Although change can be a force for good it also serves up a healthy dose of uncertainty.
This leaves organizations, leaders, and teams scrambling to make sense of it all and to find their feet in a new world.
The Expansive business podcast is here to support you on this journey.
The podcast invites you to expand your personal reality, your business, and your perception of what is possible.
Join thoughtleaders, John Sanei and Erik Kruger, as they provide the latest research and interesting perspectives on the challenges that modern businesses face. Tune in to a live video streaming of the podcast every Wednesday at 3pm on LinkedIn and Facebook or find the podcast on Spotify or iTunes.
Sign up to Join our Live Sessions Every Wednesday At 3pm